We require these carefully taken measurements to give you perfect fitting clothing. The measuring tape used should be 'snug', not tight. If possible, it is preferable if your measurements are taken by someone else. Please relax whilst being measured and don't be tempted to make allowances!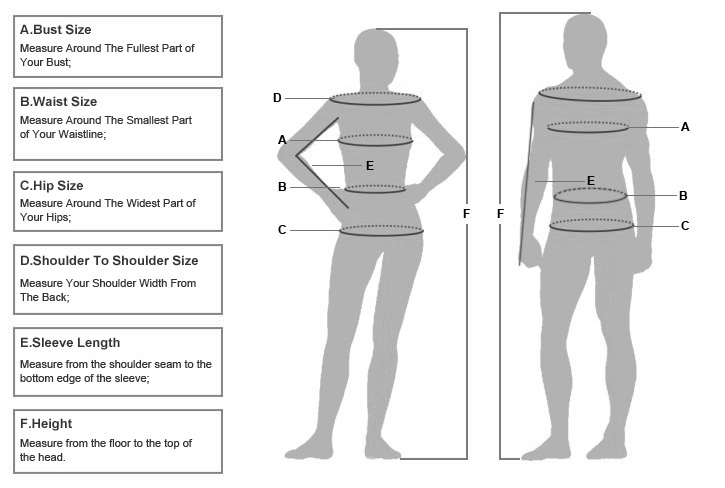 Note:
1.Try taking a dress or top that you know fits and measure the bust and waist. Use a tape measure or string and measure yourself using the sizing diagram as a guide. This will give you a starting point to compare.
2.Keep in mind that women wore slips and fitted bras under the dress. Think of how your undergarments will help a dress hang and fit correctly.